ANNUAL FLOWER CITY POTTERY INVITATIONAL
OCTOBER 15-18, 2020 | ROCHESTER, NY
---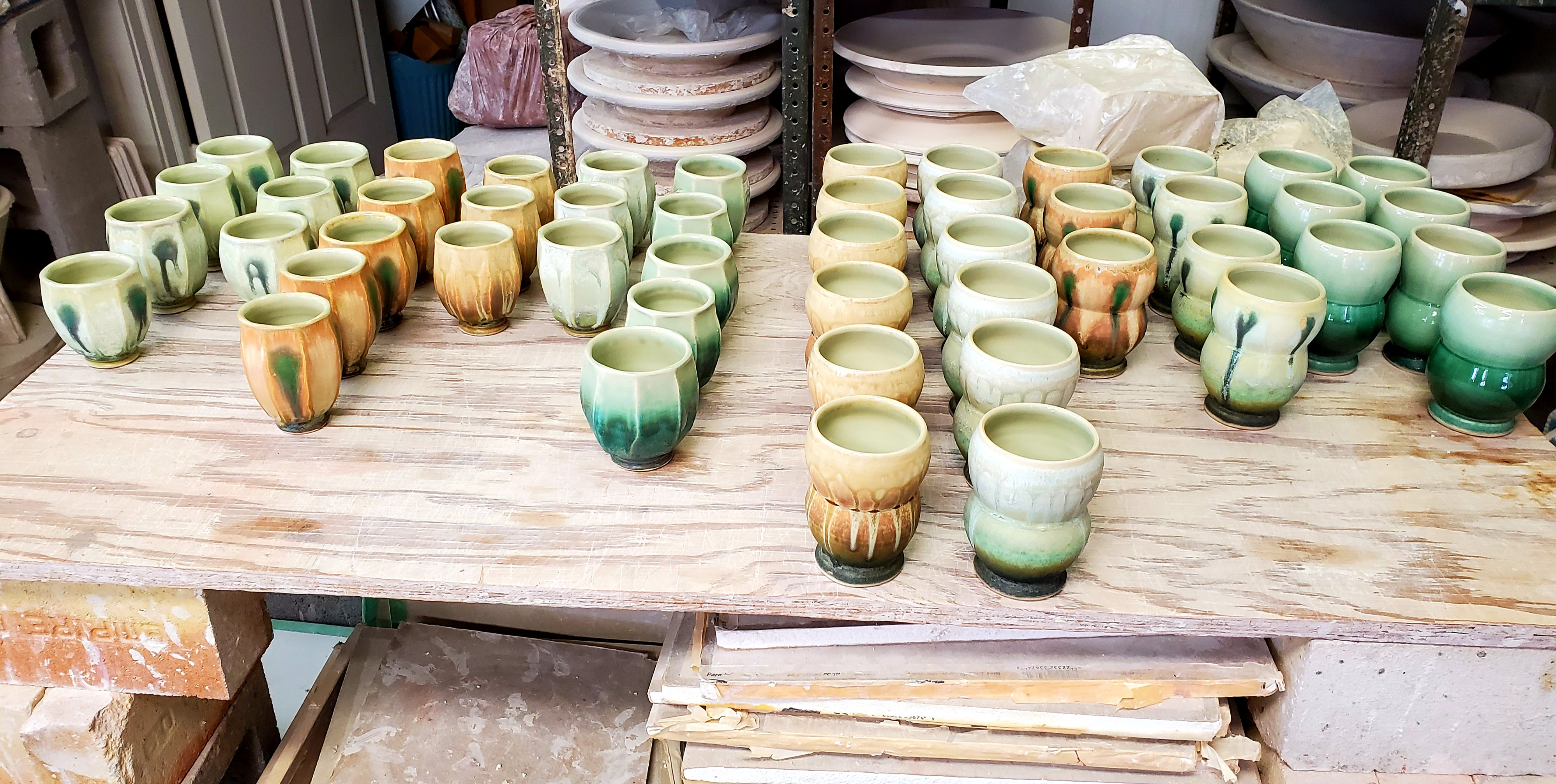 The 2020 Flower City Pottery Invitational (FCPI) was cancelled due to the pandemic, but we view this hiatus as an opportunity to reflect on the event's history and areas for growth. Celebrating the ceramic arts and the ceramic community is the event's foremost mission. The Flower City Arts Center is committed to addressing the barriers to diversity in the field of ceramics and in all visual arts. The Center's Expanding the Field program, started in 2018, is an initiative that provides visual arts skill learning, experiences and mentorship to high school students of color, with the goal of providing a clearer pathway in the field.
For FCPI 2021, the Center and FCPI curators will ensure that our annual celebration of Ceramics amplifies the voices of artists of color and does its part to change the hierarchy and structure of national exhibitions featuring clay artists. Please join us (hopefully in person) next October for an event showcasing an increasingly wide and diverse spectrum of excellent ceramic work and artists.
In lieu of this year's Flower City Pottery Invitational, we hope you will consider supporting some of the artists from previous years who will have new work available in their online shops. FCPI curator, Richard Aerni, is donating the proceeds from his special FCPI cups to benefit our Expanding the Field program. Find out more about this FCAC initiative and check out some new work below.
ABOUT EXPANDING THE FIELD AND RICHARD AERNI ONLINE SHOP
SHOP: Richard Aerni, Rochester, NY
VISIT FOR MORE INFO: Expanding the Field Youth Program
DONATE HERE and indicate "Expanding the Field" in the notes section of your donation, or contact kanderson@flowercityarts.org
OTHER ONLINE SHOPS OF PREVIOUS FCPI ARTISTS
SHOP: Becky Lloyd, NC
SHOP: Lisa Orr, TX
(Keep an eye on this page as we may add more!)
A LITTLE HISTORY
Planning for the Flower City Pottery Invitational began in early 2014 when area potters Matt Metz and Richard Aerni discussed bringing fellow esteemed ceramic artists together for a weekend exhibit, following the example of similar shows like the Old Church Pottery Invitational in Demarest, NJ and the popular American Pottery Festival in Minneapolis. Rochester seemed like the perfect city to hold a similar event, being in the middle of a clay mecca, with RIT's School for American Craft and Alfred University close by, as well as strong clay programs in Syracuse and Buffalo. Metz and Aerni partnered with Flower City Arts Center and, together with artist Peter Pincus, invited colleagues from around the country to participate in the inaugural event October 2015.
PREVIOUS EVENTS
For information about previous events, please visit our past websites: