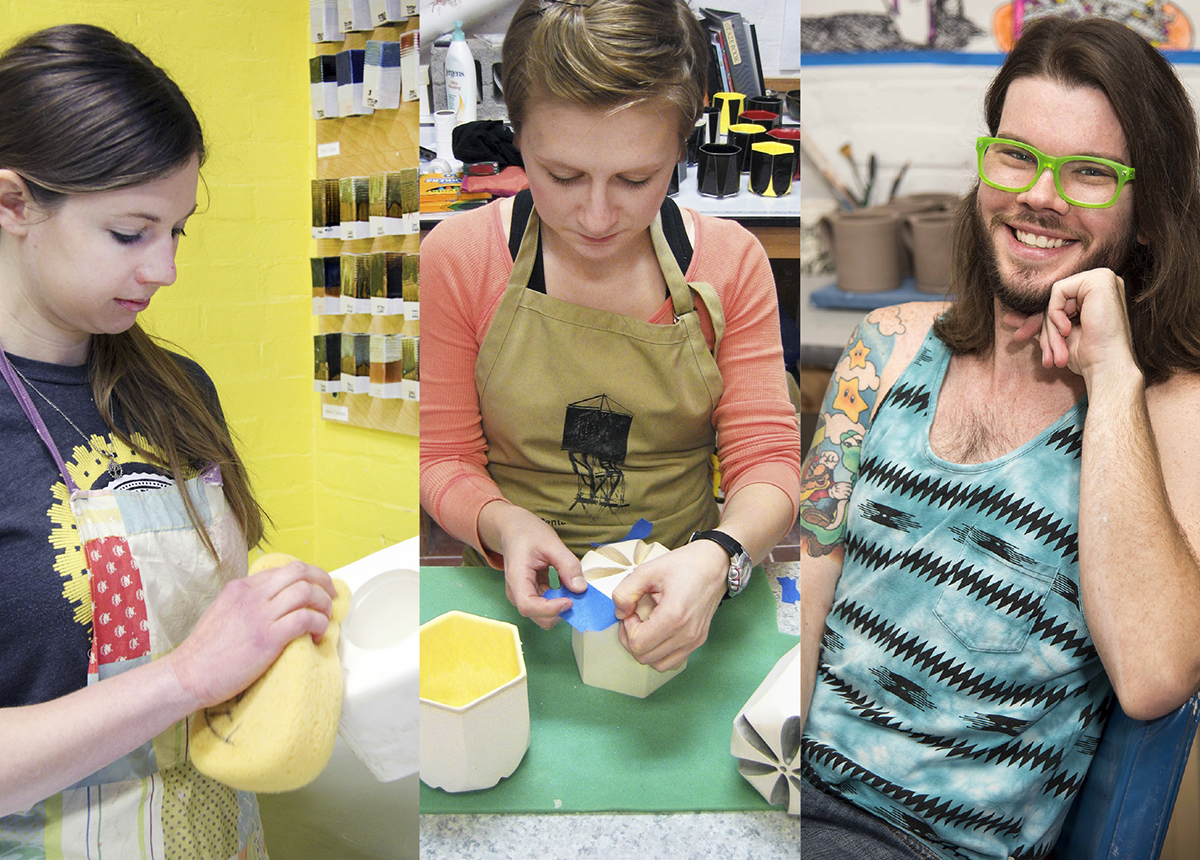 Ceramics
Seeking committed, community-minded clay artists to be part of our dynamic studio residency program. Applicants are juried by a staff panel and emphasis is put on the quality of work and the candidates' expressed desire to be part of a community studio. Residents receive private studio space with 24-hour access to facilities, a firing stipend, materials at cost, and an exhibit in the Firehouse Gallery. There is no preference for functional over sculptural. There are 2 positions available.
Residency Framework
Residents will create a cohesive body of work in an exhibit at the end of residency period
Residents have the option to participate in center-wide classes on a space available basis (responsible for materials fee, class fee is waived)
Residents will receive a stipend when funding is available
Artists are responsible for their own housing
Basic studio supplies are provided
Residents receive access to all of the facilities and technical expertise available through our staff and teaching faculty
Requirements
Residents participate in various ways in the studio and contribute through support of studio operations, teaching classes and participation in special events (minimum 10 hours a week)
B.F.A. or M.F.A Ceramic degree is preferred though not required
Questions?
Kate Whorton
Ceramics Director
ceramics@rochesterarts.org
585-271-5183
We'll be at NCECA in Richmond this year, at table 63. Come say hi!
Watch past ceramics residents speak about their residency experience
---