Studio 678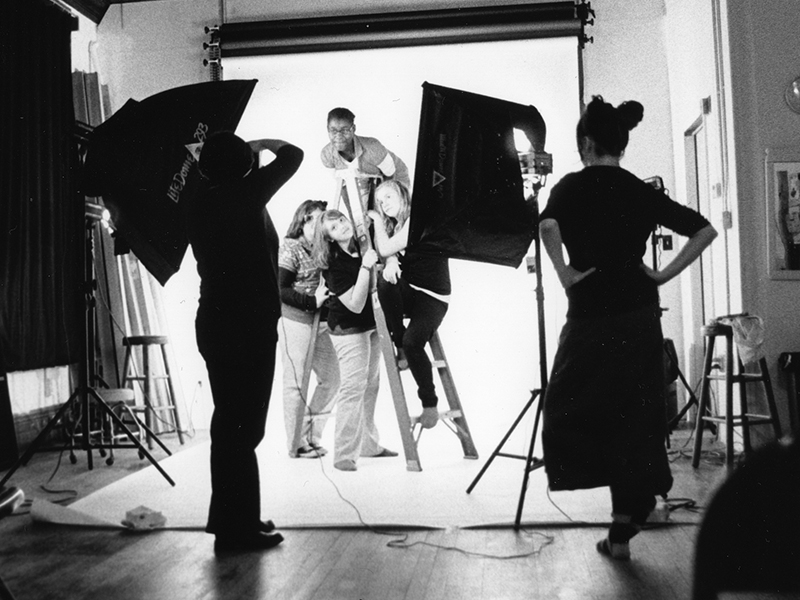 Studio 678 Photography & Writing Program at the Flower City Arts Center is now entering its 23rd consecutive year as a 24-session after-school program for 30 students from Wilson Foundation Academy, and James Monroe Lower School.
This successful program has given over 400 students the opportunity to utilize photography as a way to increase their life skills and community connections. The students who have benefited from the program have been better equipped to face the many challenges in their lives.

Visit the Photo Club webpage for more information.
---
Excursions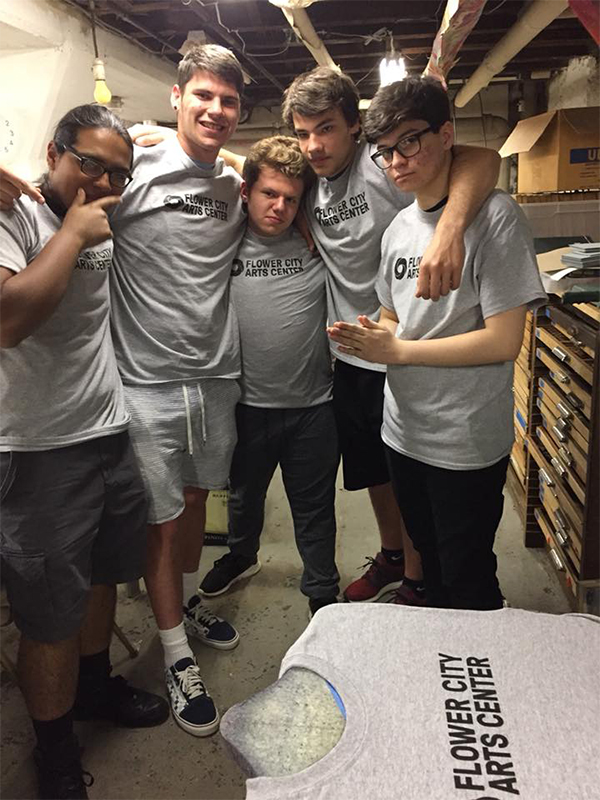 Plan an unforgettable art experience for your students, youth group, scout troop, or art club! Students will gain creative skills and enthusiasm in Flower City Arts Center's authentic artist space through hands-on workshops in printmaking & book arts, ceramics, and photography & digital arts. Groups make their own work alongside our talented educators and artists-in-residence in 14,000 sq feet of working space in our historic, central location including three galleries.
PHOTOGRAPHY & DIGITAL ARTS
Inspire your students with workshops in both digital and film-based photography as well as digital arts in our newly expanded and updated facilities. Themes include traditional darkroom printing, cyanotype, pinhole cameras, Photoshop, InDesign, and more! Fresh options like Teen Zine and Animation relate well to current requirements in the visual arts curriculum.
PRINTMAKING & BOOK ARTS
Historic letterpress printing, papermaking, bookbinding, origami and more! New opportunities include our popular monoprinting and screen printing workshops in our expanded printmaking studios. Groups can design and print inspirational T-shirts and cards for area agencies—visual arts as community service! Many artistic processes are mobile if you need to hold the workshop at your site.
CERAMICS
Handbuilding workshops and classes are available for all ages, and can be tailored to fit dozens of curriculum-specific arts experiences from African drums to cuneiform tablets. Wheel throwing classes are offered for ages 9 and up, and demonstrations can be given by our artists-in-residence to any age.
Visit the Excursions webpage for more information.
---
Camps
Whether it's Spring, Summer, or Winter break, we offer a variety of sessions that help keep young students engaged and creative in their time away from the classroom. Through the youth programs at Flower City Arts Center, we encourage young artists to blossom; learning more about craft while exploring their own creative process.
Our camps support the basic artistic skills students learn in school, but they also reach further—extending education beyond STEM (Science, Technology, Engineering, and Math), to STEAM, incorporating Art and fostering creativity and inspiration.
Our camps are led by experienced artists who have a passion for their studio practice and a talent for having young artists reach their full potential. The variety of programs we offer provide enrichment for eager young artists, as they discover their own passions and develop their own voices.
Visit the Camps webpage for more information.
---
Expanding the Field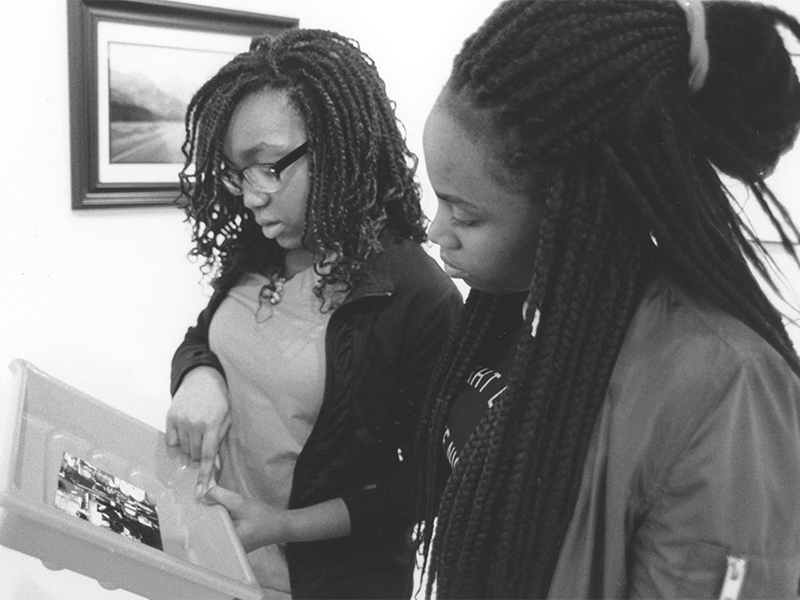 Flower City Arts Center has embraced how important diversity is to the health of the visual arts community as part of our vision of Art for All People for over forty years. Expanding the Field extends our capacity to make our quality classes and facilities accessible to all ages and abilities.
High school freshman, sophomores, and juniors of African-American, Latinx, and/or Native American heritages, as well as any student who identifies as one of color, are able to apply to participate in the Expanding the Field grant opportunity. Applicants should have a personal interest in visual arts, with plans to extend their passion to college and beyond.
Awarded students will have access to one free class each quarter, mentorship opportunities, and professional facilities access at Flower City Arts Center in Printmaking & Book Arts, Ceramics, and Photography & Digital Arts.
Visit the Expanding the Field webpage for more information and to download an application.
Thank you to the William and Sheila Konar Foundation, Rochester Area Community Foundation, the New York State Council on the Arts with the support of Governor Kathy Hochul, and the New York State Legislature for supporting this program in Rochester