Complete the form below to sign up for or renew your annual membership with Flower City Arts Center. After you register for membership, please come to the Center' Main Office during office hours at your earliest convenience to pick up your official Membership Card or call 585-244-4617.

Registering for a household membership?
Each person in the household qualifies for membership benefits! Please contact Rashaad Parker at rparker@flowercityarts.org or 585-244-4617 with any additional household information.

NEW! View 2020 Members-Only Local Food & Drink Perks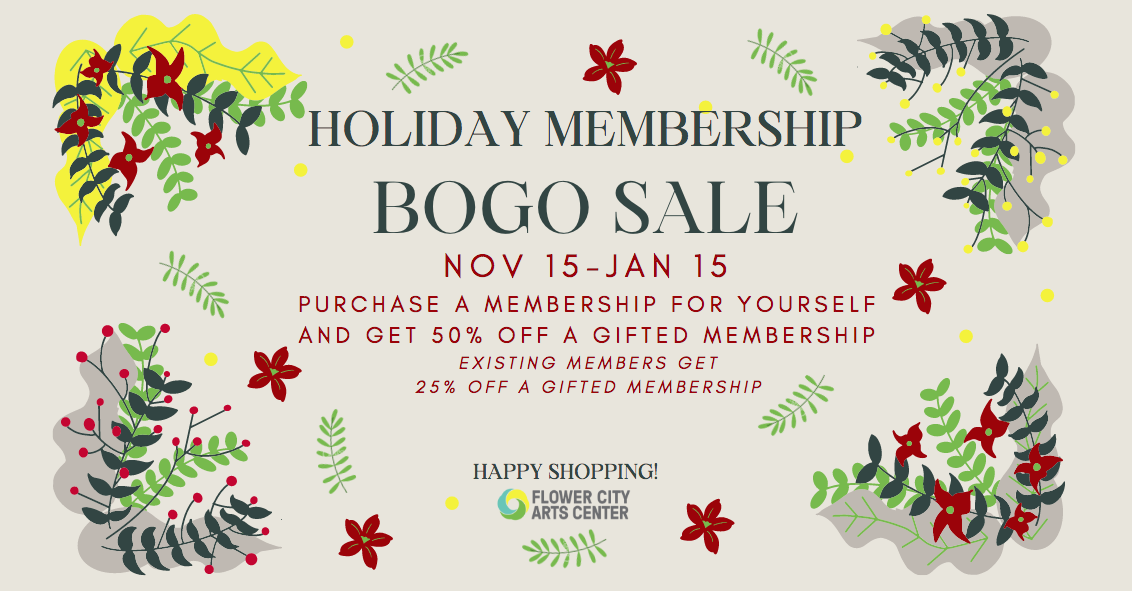 Holiday Membership BOGO! November 15-January 15
New members get 50% off a gifted year-long Individual membership to a friend/family member when you buy a new Individual membership for yourself during the sale. Existing members (those who became members before 11/15) can still gift an Individual membership for 25% off to a friend/family member during the sale dates.
Only valid through January 15, does not include any other types of memberships including Senior/Student and Household. Only valid for Individual memberships. Must call the Flower City Arts Center directly at 585-244-4617 or stop by the Center for the offer during business hours. Not available online.