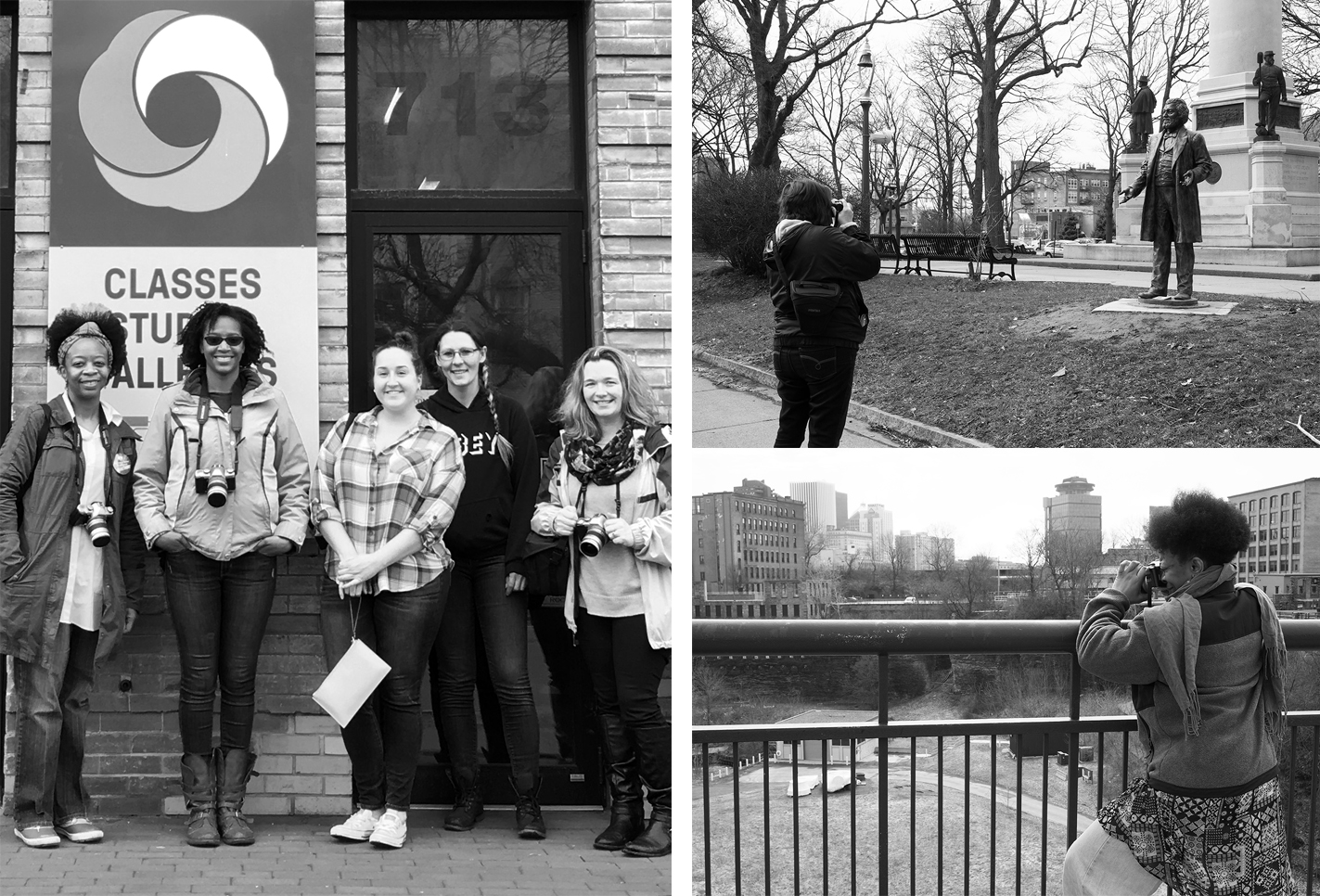 Spring 2019 Flower City Arts Center will partner with the Rochester Vet Center to conduct a 12 week photography and writing program for women combat veterans, an opportunity for them to express, both visually and in writing, their unique experiences and to share their stories with the community. By doing so, they would come to know themselves better and build community support and awareness of their contributions as well as a better understanding of their challenges.
By engaging in an intensive creative experience, participants will have a safe place to explore topics of importance to them such as why they joined the military, its significance for them, various issues they have faced, or other personal reflections. Participants will be immersed in the entire process of photography - learning how to use a film camera, taking pictures at home and in the community, and printing their own black and white images. Resulting images would become prompts for thoughtful in-depth writing. Photographs and writing would be shared with the community via an exhibition of their work and the production of a small book and blog.

Flower City Arts Center will provide photography and writing teachers, equipment, facilities usage, and all materials. The Rochester Vet Center will provide trauma informed military culture training for the photographers and writer, recruit participants, and provide a therapist at each session.
Women veterans often feel invisible; their stories largely unheard. They served side by side with their brothers yet little is written or seen about their individual experiences. Many veterans, women veterans, have returned home from war and had to deal with PTSD, anxiety, and depression. Unlike their brothers in arms who will often remain connected to the veteran community (through VFW's, proximity to fellow veterans, veteran groups and retreats), women veterans may feel more isolated, often falling into the societal expectations of the female stereotype: keeping a home, go to school, work, taking care of children, care-taking for parents. They are not typically identifiable, you will not find them wearing the veteran t-shirts, hats or the combat boots. Their service and their sacrifice becomes a distant memory, one that is not remembered or thanked as readily as their brothers because they no longer look the part.This piece is an added layer of invisibility that we have not recognized as a nation. Female veterans have a suicide rate that is more than twice that of male veterans and between two and five times higher than civilian women. Many VA Clinics are less inviting for women or they find themselves the only female in group therapy session, which makes it difficult to bring up the specific female challenges of readjusting from the war zone to civilian life.
Women compose 14% of today's military forces.
---
For more information please contact:
Megan Charland, Director of Photography & Digital Arts
photo@rochesterarts.org
585-271-5920
---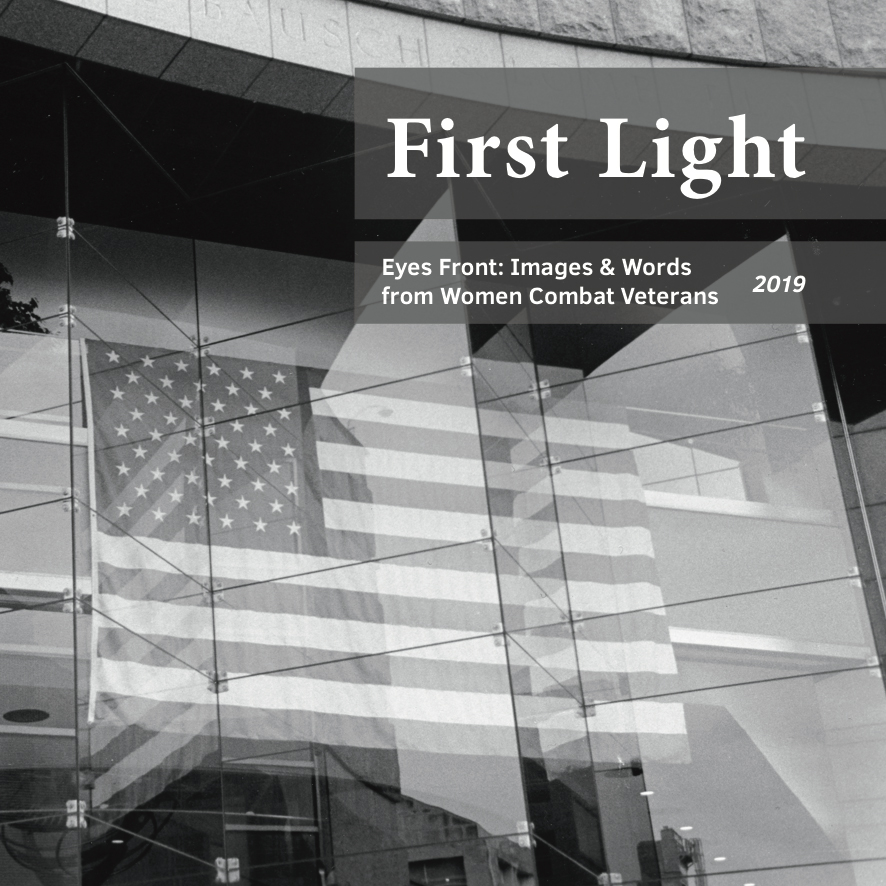 Will you help us honor the service of our women veterans and empower their return to civilian life?
Donate $20 to Eyes Front and receive a copy of First Light, a book of photographs and writing from our first cohort of women combat veterans in Eyes Front! Each donation will help support the continued growth of this program for years to come. We're currently raising funds for our Spring 2020 cohort.
$20 donation - pick up your copy at Flower City Arts Center (713 Monroe Ave)
$25 donation - we will mail you your copy of the book. Please be sure to include your mailing address when checking out.
$100 donation - help us reach our fundraiser goal faster! If you also want a copy of the book please send us a note.
Any Amount - any donation amount makes an impact. Please give what you can. Your donation matters! If you donate more than $20, please send us a note that you want us to mail you a book or that you will pick it up.
Thank you for your support!
---
This program was funded in part by support from the Rochester Area Community Foundation and by a Humanities New York Action Grant with support from the National Endowment for the Humanities.