The welfare of our staff, teachers, students, and artists is critical. To view all of our current updates and our face mask, hygiene. and other safety requirements, please visit our Facilities page here.
---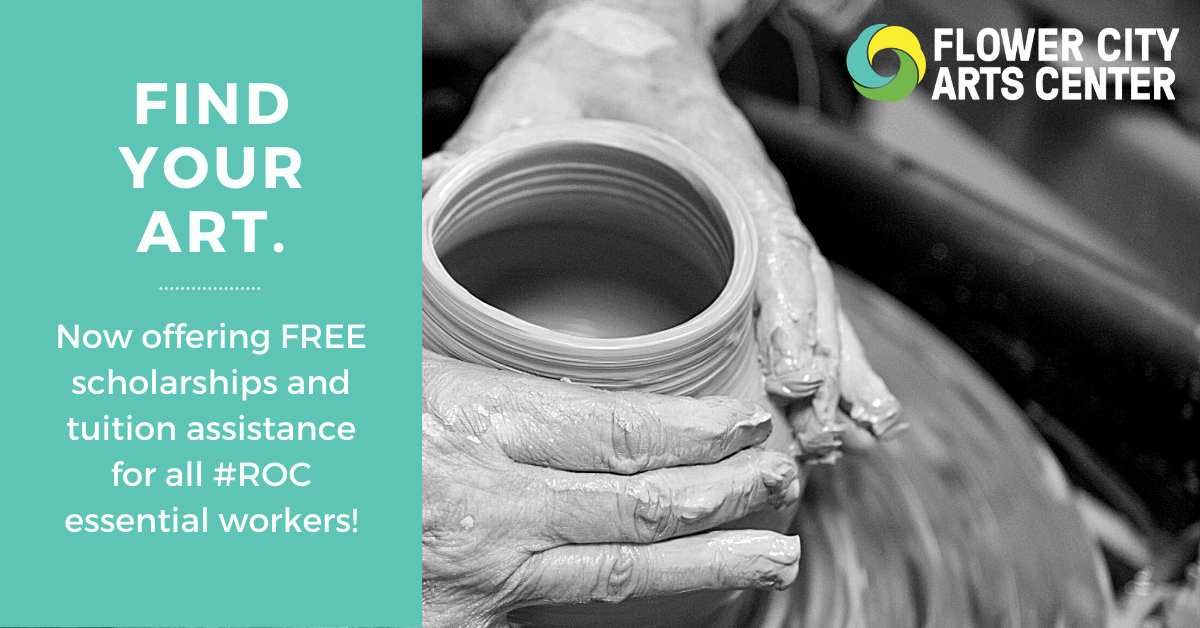 NEW: From August 1, 2020 through March 31, 2021, or until fully exhausted, we are currently offering scholarship and tuition assistance to workers who were deemed essential during the COVID-19 pandemic situation. Essential workers include workers at: hospitals, nursing homes and other health care entities; fire stations; U.S. Post Offices; delivery companies; grocery and convenience stores; restaurant that remained open for carry-out or delivery; and the like. For more information and to fill out our essential worker tuition assistance form, please CLICK HERE. Thank you to all who donated to our Spring Donation Appeal to help make this happen!
---
Information on general tuition assistance for classes at Flower City Arts Center can be found here.
If our classes aren't exactly what you're looking for, find information about our private, customizable lessons here.